Totem Description
Your characteristics consist of four areas.
Universal innate qualities
Current talents and personality
My Ideal Personality
Universal innate qualities
A
Universal innate qualities
( Accuracy 60-70% )
It explains inborn qualities based on statistics. The accuracy of the analyzed is 60-70%, which is about the same as the accuracy of the results when others see them.
There is a possibility that you may encounter qualities about yourself that you did not know before, and you will make a positive discovery.
In a nutshell, cool, unspeakable leader type!
Features of Sky × Dragon Knight
The Dragon Knight of the Sky is quiet and cool.
He is a craftsman with a sharp instinct that allows him to do what he says he will do.

He is trusted by those around him because he is able to efficiently carry out his tasks while giving appropriate consideration to those around him.
He is the type of popular person who naturally becomes a leader even if he does not take the initiative.

They have a very stable balance between reason and intuition, and are characterized by their high potential to do a lot of things without saying a word.
They are always calm and accurate in their judgments, so they rarely make ordinary or careless mistakes.
In interpersonal relationships, they are able to quickly grasp the feelings of others and act thoughtfully.

Because they have strong confidence in their own ideas, they are not good at making objective judgments.
More than anything else, they dislike being dictated to or constrained by others.

When he decides to do something, he studies it carefully and achieves solid results.
However, since he is a good person, he is too reserved in a competitive society and cannot fully demonstrate his abilities.
You are more likely to be given opportunities by those around you than to seize them on your own.
Do not miss out on the opportunities you are given.
10 keywords that symbolize you
Quiet and cool
Calm and cool
Unpretentious
Popular
Witty
Subjective
Judgmental
Confident
Good people
Not good at competition
What I like to do
New and cutting-edge topics
Being cared for
Being at the forefront.
Being smart and popular
Dislikes.
Being scolded in public
Rude or aggressive behavior
Intrusion into private areas
Being dirty or messy
Prone to this kind of behavior
Start from the form
Sensitive to trends and the latest information
Concerned about appearance and publicity
They have stage fright and are not good on the stage.
When Motivation Rises
Able to act ahead of the times.
Need to protect their honor and pride
People depend on me.
They will be appreciated by others
Comfortable environment
An environment that always feels fresh and cool.
An environment where there is openness and no secrets.
An environment where everyone, including myself, can improve together.
An environment where you can meet new people and things frequently
The totem that represents your character is
Sky × Dragon Knight
Close
B
Current talents and personality
( Accuracy 80-90% )
It should be highly convincing whether read by you or by others who know you.
The accuracy of the analyses is 80-90%, and many people feel that it applies to them.
In addition to "Personality and Talents," there is also a comment on "The right work environment for you right now".
A sensitive artist type who gives shape to his fantasies!
Personality and Talents
He is a highly sensitive artist type and is very protective of the values he holds within himself.
He is also an idealist who tries to realize the life and worldview he holds dear.

They are not good at socializing, so they do not get along with a lot of people or act friendly, but they can show deep empathy and sympathy to those they know deeply, such as people who share their values and understand them.

He is not interested in leading people through verbal persuasion, but prefers to communicate what he wants to say through personal emails or letters.

Because they are always daydreaming and thinking about what they want to do and achieve, others may think that they do not know what they are thinking or that they are not logical.
The right work environment for you right now
You are suited to a workplace where you are in control of your own work and can immediately apply ideas that come to mind.

A job where you repeat the same things in a routine manner or just do as you are told by your boss or customers is likely to be unmotivating.

However, since you are not good at planning your work and doing it accordingly, or at planning in the first place, you can achieve high performance when you work with someone who can coordinate planning, management, and direction.

While they are good at responding flexibly to changes in the environment and customer demands, many are not good at working in a formalized organization with no change in work content.

The right work environment for you right now
Full Moon Charm
Close
C
Personality that tends to come out in interpersonal relationships
( Accuracy 70-80% )
It is a personality that tends to show itself mainly in interpersonal relationships, such as communication with others and behavior in groups.
The accuracy of the analyses is 70-80%, but others may find it higher when they read this commentary.
In addition to the "personality that tends to show itself in interpersonal relationships" there are also comments on "advice for work".
Since you are a good listener and have a high level of empathy, do they think you are the person to ask for advice?
Personality that tends to show itself in interpersonal relationships
He is the type of person who has a gentle personality and is considerate of those around him, giving people the impression that he is a very kind person.
Basically, he is a good listener, and it is not hard for him to listen to people's problems and complaints.

On the contrary, they are also good at sympathizing with them and giving them a good timing to make a good point, so many people would probably consult you first when they have a problem.
You are the type of person who never refuses anyone's request, and will rarely disobey your seniors, teachers, or superiors.
Many of them have had little or shorter rebellious periods than others.

Because of their generous personality, they are basically the type of person who rarely gets disliked by others, and although they do not actively seek out new friends, they find themselves with many friends.
Advice for work
Because I am kind and have a strong desire to help others, I am suited to a job that allows me to interact directly with people.
I am motivated when my work has a positive impact on people and I can feel it directly.
In terms of occupations, medical and nursing care, childcare, and sales are a good fit.

If you work at a computer all day long, it will last longer if you feel that it helps other employees and your boss, or if you are in an environment where you actually get that kind of call.

An environment where there is little communication with others, both inside and outside the company, individual play, results-oriented, and quota-based is probably not a good fit.
The weapon that represents your nature is
Wand of Recovery
Close
D
My Ideal Personality
( Accuracy 80-90% )
It includes your own personality that others do not understand and that only you know.
The accuracy of the assessment is 80-90%, and many people feel that the assessment applies to them.
In addition to the "ideal personality/personality" there are also comments on the "ideal work environment".
A determined, action-oriented challenger!
Ideal personality/personality
He is a typical leader with excellent decisiveness and energy.
He takes good care of his subordinates and junior staff and shows parental and sisterly love when they adore him.

He has a strong sense of justice and a fighting spirit to act for the weak and oppressed.
They are also even more motivated than in normal times when adversity or a pinch comes their way, and they have the strength to break through even when others would be intimidated.

They love challenges more than anyone else and will lead many people to take on challenges.
They are also very independent and have the toughness to handle things on their own in the end.

Because of their self-confidence and power, they are not good at relying on others, and may show themselves to be stronger than necessary or become authoritarian toward subordinates and junior staff.
If you not only release your power, but also loosen up at times and look around with a calm mindset, you will notice the good and warm side of others and become an even more tolerant and large-hearted leader.
Ideal work environment
You will be able to demonstrate your ability in a workplace where difficult sales and negotiations are required.
You are also suited to workplaces where you can feel that the success of such work will lead to great profits.

An environment where there are few opportunities for major challenges and where you have to work according to set rules is not suitable for you.

You will be motivated if you are given discretion and room to make decisions early on, but you will not last long in an environment where you have to ask your boss for help before things get done, and you will want to become independent yourself.

The equipment that represents your nature is
PowerArmour
Close


Download your Totem !!
Have you read all of the results above?
If you read all of them, we can show you your totem image!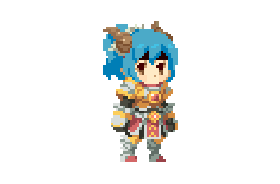 Download your Totem !!

Save your totem as a screenshot and turn it into a social networking icon!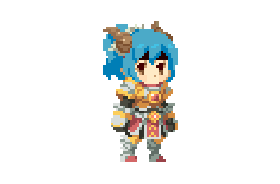 Save your totem as a screenshot and turn it into a social networking icon!