Totem Description
Your characteristics consist of four areas.
Universal innate qualities
Current talents and personality
My Ideal Personality
Universal innate qualities
A
Universal innate qualities
( Accuracy 60-70% )
It explains inborn qualities based on statistics. The accuracy of the analyzed is 60-70%, which is about the same as the accuracy of the results when others see them.
There is a possibility that you may encounter qualities about yourself that you did not know before, and you will make a positive discovery.
In a word, curious, flamboyant, popular!
Features of Forest × Adventurer
The "forest adventurer" is full of curiosity and a spirit of challenge, and is always running toward his or her big-scale dreams and goals.
They have a strong sense of justice and want to make things black and white, and sometimes show a stubborn side.

Sensitive to fashion and trends, he has a glamorous mood and is popular with the opposite sex.
They are also very clear and do not hesitate to be confrontational, so there are times when they clash, but the next day they forget about it and feel refreshed.

He is dynamic and thrilled when he is challenged, but he is not in a hurry.
He is the type of person who succeeds by growing steadily and slowly.

They are ambitious and have the strength to keep going until they achieve their goals, but they also have the weakness to give up when they hit a wall.
When they are young, they are loved by their elders, but as they get older and gain self-confidence and social status, they tend to become harsh on their subordinates.
10 keywords that symbolize you
Curiosity
Challenging spirit
Ambition
Continuous pursuit of dreams
Gorgeous
Attracts the opposite sex
He wants it to be black and white
I don't want to dwell on the past
She is a good actress
Quick to make a decision, quick to take a stand
What I like to do
To be able to challenge what everyone else thinks is impossible.
Satisfy my curiosity
Thinking and constructing things with a positive attitude.
To be respected for their pride.
Dislikes.
Being told negative things or complaints
Being told what you did wrong or being dragged into it.
Hearing bad words or critical opinions about others.
Being given detailed instructions or being pressured with logic.
Prone to this kind of behavior
It is fast and active, but it doesn't last long.
There is a big difference between when he can move and when he can't.
He is proud and hates to lose.
He is too outspoken and sometimes antagonizes others.
When Motivation Rises
I can take on new challenges.
I can feel dreams and hopes.
I can do what I want to do, without being forced to follow the pace of those around me.
I can be tickled by rivalry.
Comfortable environment
An environment that allows me to do as I please.
A fast-paced environment that stimulates curiosity.
A warm, family-like environment.
An environment where people do not get angry at you even if you make a mistake.

The totem that represents your character is
Forest × Adventurer
Close
B
Current talents and personality
( Accuracy 80-90% )
It should be highly convincing whether read by you or by others who know you.
The accuracy of the analyses is 80-90%, and many people feel that it applies to them.
In addition to "Personality and Talents," there is also a comment on "The right work environment for you right now".
Helping all in need, a man of kindness!
Personality and Talents
He is a very kind person who thinks more about the happiness of others than his own, and if someone is in need, he is willing to help them before himself.

They are good at socializing and can connect with many attractive people.
They are also well-liked by everyone because they have the trait of not judging others and looking for the good in them.
Because they intuitively know what others want and how to best behave in a group, many of them are promoted by others to become leaders.

They are good talkers and good at expressing their feelings.
They are attracted to growing the people around them and the group to which they belong.

While they are too kind to others, they may be too sympathetic and devote too much energy to others, or they may react emotionally when the people they help do not show appreciation or do not behave in an ideal way.
It is important to keep an open mind and not raise expectations too high for yourself or others.
The right work environment for you right now
A workplace where there are many opportunities to interact with colleagues and customers and where good communication is possible is a good fit.
You are not suited to an environment where personal performance and career advancement are highly competitive, and internal relationships are strained by competition and tension.

The ideal environment is one where you can think for yourself and work with others to solve problems or come up with new ideas, and where you can receive feedback on how your ideas have benefited others and pleased customers.

If it is not clear what is expected of you from your boss or others, or if you are in an environment where you are not evaluated even though you have achieved what is expected of you, you will lose motivation.

Because of their strong interest in people, they are very good at drawing out people's strengths and helping them grow.
On the other hand, I feel a lot of stress in situations that require restructuring or strict leadership.

The right work environment for you right now
Rosary of Happiness
Close
C
Personality that tends to come out in interpersonal relationships
( Accuracy 70-80% )
It is a personality that tends to show itself mainly in interpersonal relationships, such as communication with others and behavior in groups.
The accuracy of the analyses is 70-80%, but others may find it higher when they read this commentary.
In addition to the "personality that tends to show itself in interpersonal relationships" there are also comments on "advice for work".
Do they think you are a perfect person who can do everything well?
Personality that tends to show itself in interpersonal relationships
You are a versatile type who can do everything well.
They do everything above average, and since there are few things they are not good at, they probably have fewer worries than other people.
On the other hand, to those around you, you may wonder, "Why am I always so worried?" You may feel that you are not a show-off.

Since you are not a show-off, people around you will treat you normally at first, but as time goes by, your abilities will become well known, and you will become a person to be admired, and you may even be promoted to a leadership position.
However, because they have little experience of failure and are proud of themselves, they tend to be hurt by a single failure or to be excessively jealous of others.

People around you may think that you are "flawless" or "perfect.
If you relax a little and show some of your own qualities, people around you will find you more approachable.
Advice for work
You are highly competent and will be able to achieve results in whatever job you are given.
If you are in an organization where this is valued, you will move up the ladder quickly, and if you are a manager or freelancer, you will be good at making your work successful.

Because of their self-confidence, many people are confident in their own work ethic.
This is not a problem if you are in a situation where you can work alone, but if you work in a team or have subordinates, you may impose your way of doing things on others, which may confuse your team members or prevent your subordinates from fully benefiting from your work.

You will do better if you have appropriate confidence in yourself, but also if you work with people with the mindset that not everyone can achieve as good results as you can, and that everyone has a different way of doing things and a different personality, and you should appreciate that.

The weapon that represents your nature is
Perfectionism
Close
D
My Ideal Personality
( Accuracy 80-90% )
It includes your own personality that others do not understand and that only you know.
The accuracy of the assessment is 80-90%, and many people feel that the assessment applies to them.
In addition to the "ideal personality/personality" there are also comments on the "ideal work environment".
Enthusiastic about excitement, optimistic!
Ideal personality/personality
He is a person who tends to be well-liked by many people because of his always positive and bamboo-split personality.
They are good at talking to people they have never met before and give a friendly and cheerful impression.

They are energetic and curious, and can take an interest in many things and act on them.
They are also versatile and capable, and are good at doing several things at the same time.

Many are willing to try new things because they have the courage to not be afraid of failure. On the contrary, they feel excited and happy when they are working on something new or something that no one has done before.

They give the impression to those around them that they are always cheerful and seem to have no worries, but they also have a sensitive side and may pretend not to see problems and worries.

The feeling of a series of fun things happening in the future leads to a positive attitude, but if you look at "nothing, I am here and now," you will find a sense of happiness that is different from exciting fun, and that seems to well up from the heart.
Ideal work environment
A dynamic workplace where you can constantly acquire new information and act on it is suitable for you.
Workplaces where there is little change, where you are stuck in the office all the time, or where you need to keep up with routine work are not suitable.

Since you have both the ability to generate ideas and take action, a workplace that allows you to demonstrate this ability is a good choice.
Also, since they are not good at putting things into detailed plans or doing things in a set way, it is even more ideal if there is a system in place that allows another person to carry out what has been planned.

An environment that is free-spirited, fun, and cheerful, rather than rigid, will help you maintain a high level of motivation.

The equipment that represents your nature is
FlameArmour
Close


Download your Totem !!
Have you read all of the results above?
If you read all of them, we can show you your totem image!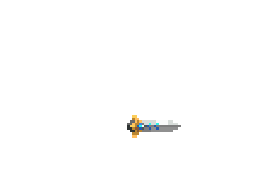 Download your Totem !!

Save your totem as a screenshot and turn it into a social networking icon!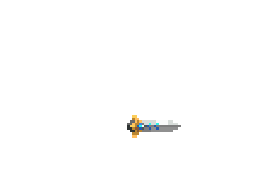 Save your totem as a screenshot and turn it into a social networking icon!