Totem Description
Your characteristics consist of four areas.
Universal innate qualities
Current talents and personality
My Ideal Personality
Universal innate qualities
A
Universal innate qualities
( Accuracy 60-70% )
It explains inborn qualities based on statistics. The accuracy of the analyzed is 60-70%, which is about the same as the accuracy of the results when others see them.
There is a possibility that you may encounter qualities about yourself that you did not know before, and you will make a positive discovery.
In a word: sociable, worldly, popular!
Features of Flame × Bard
The power and energy that overflows from the "Bard of Fire" is innate!
She has a lot of charms, including a good-natured side that amuses others and a surprisingly tearful side, making her a popular person whom everyone cannot take their eyes off.

At first glance, she may give the impression of a carefree, simple person, but on the inside, she is hot, fiery, and full of power.
She has a keen sense of instinct, always aiming for the top, and is always sensitive to trends and developments around her.

He is both pragmatic and romantic, and his artistic sense shines through in his careful, steady approach.
They are also politically strong and are suited to take the initiative in leadership.

He is a fast actor, but his impatience sometimes causes him to seek out others.
They are quick-witted and to the point, and do not like to be kept waiting.

You are born with courage and energy, so if you have perseverance and persistence, you will have a chance to be very successful!
You will become the number one person in your field.
10 keywords that symbolize you
Action
Guts
Hot
Good-natured
Tearful
Sharp instincts
Political ability
Artistic sense
Impatient
Quick thinking
What I like to do
To fulfill a dream in the long term
Relaxing in a resort or hot spring
To be excited.
To be careful about clean space and health care.
Dislikes.
Being licked
Being disturbed by the pace
Not having time to release stress.
Winning a game you know you are going to lose
Prone to this kind of behavior
Value private time spent alone.
He is cautious and always considers the worst-case scenario.
They are service oriented and can be a great crowd pleaser.
They are good at controlling their own lives and taking care of their health.
When Motivation Rises
I can believe that I will be successful someday, even if I don't see results in the short term.
I can relax and relieve stress on a regular basis.
I can spend time regularly and relieve stress.
I can hold on to the dreams and romance that will surely bring me closer to success.
Comfortable environment
An environment that demands slow and steady results
An environment that challenges us to win the game.
An environment that is not risky, but solid.
An environment where stress does not continue to build up.
The totem that represents your character is
Flame × Bard
Close
B
Current talents and personality
( Accuracy 80-90% )
It should be highly convincing whether read by you or by others who know you.
The accuracy of the analyses is 80-90%, and many people feel that it applies to them.
In addition to "Personality and Talents," there is also a comment on "The right work environment for you right now".
He is an artist and craftsman who is taciturn but shows through his actions!
Personality and Talents
He is taciturn and not a very social type of person, but he has a warm and compassionate inner life.
When it comes to showing compassion, I believe it is more important to show it through actions than to say it out loud.
Therefore, it is not uncommon to find that only a very limited number of close friends and family members understand you.

You take things in patiently, and when you are passionate about a job or hobby, you work on it immersively.
Some people turn their hobbies into a career, and some go on to become artists or craftsmen.

Rather than taking the lead in leadership, they will befriend the few people they feel comfortable with.
Because they do not like confrontation or conflict, they may try not to assert themselves too much.

Because of their excellent five senses, many people have a high aesthetic sense, such as being particular about the interior design of their rooms and what they wear.
The right work environment for you right now
I want to take pride in what I do and what I create, so a workplace that allows me to demonstrate my commitment and values is suitable for me.
I am not suited to a workplace where I am overly forced to make money by prioritizing profit over commitment.

I like to work collaboratively within a trusted team, but in addition, it is even better if I have the time and space to work on my own.

I am less stressed when I can work with another person who communicates with clients, as I am less motivated if there are too many complaints or client interruptions.

You will be more motivated if you work in an office that is comfortable, stylish, and has a good atmosphere rather than a crowded office.
You may find it easier to exert your strength in a behind-the-scenes position rather than standing in front of others or leading a team.

The right work environment for you right now
Glasses of Silence
Close
C
Personality that tends to come out in interpersonal relationships
( Accuracy 70-80% )
It is a personality that tends to show itself mainly in interpersonal relationships, such as communication with others and behavior in groups.
The accuracy of the analyses is 70-80%, but others may find it higher when they read this commentary.
In addition to the "personality that tends to show itself in interpersonal relationships" there are also comments on "advice for work".
Are you considered quiet, patient and reserved?
Personality that tends to show itself in interpersonal relationships
They are quiet and reserved with few strong opinions of their own.
They are not outspoken or critical of others, and they have a sensitive heart.

They are sensitive to the opinions of others and tend to be overly attentive and submissive to those around them, which often causes stress in interpersonal relationships.
They are indoor lovers, and many prefer to read books or play games alone rather than spend time with a large group of people.

Because of their cautious nature, when they see their team or others fail, they sometimes think, "I knew it," but rarely communicate this ahead of time.
Their strength is their ability to endure and persevere in tough situations, but many of them are too patient to tell others about it even though it is hard for them to do so, so be sure to talk to those around you as soon as possible so that you don't hold back too much.
Advice for work
They rarely disobey their superiors and do not make waves in the organization, making them a valuable asset in many workplaces.
Rather than shaping what he wants to do on his own, he is more suited to fulfilling what the company or his superiors are trying to do or what he is ordered to do.

Because of their perseverance to keep at it even in monotonous or unspectacular tasks, they are probably best suited to an environment where work procedures and manuals are set in stone and the same work continues at a high level.

You may not be suited for a position that requires tough negotiations with others or a role that requires you to lead and direct a large group of people.
You are not bad at improving your skills through hard work and study, so you may prefer to work in a way that allows you to gain experience while gaining qualifications in your chosen profession.

The weapon that represents your nature is
Sensitive Lantern
Close
D
My Ideal Personality
( Accuracy 80-90% )
It includes your own personality that others do not understand and that only you know.
The accuracy of the assessment is 80-90%, and many people feel that the assessment applies to them.
In addition to the "ideal personality/personality" there are also comments on the "ideal work environment".
Aesthetically pleasing, values individuality, a romantic!
Ideal personality/personality
They tend to be romantic, creative, creative thinkers, and have a high sense of beauty.
Being oneself and being unique is very important to them, and they do not like to be the same as others or to be "normal".

They do not like to be grouped with others and have a solitary presence, but this also makes them stand out from the crowd.
Many people have a place outside of school or work where they can express their individuality, or have a story to tell about their past or wounds that others do not know about.

They are good at expanding their fantasies within their own world and are able to use their imagination to express themselves in unique and creative ways.
Because they do not find it meaningful to build interpersonal relationships, for example, they find it painful to go to places where they meet strangers one after another, such as a standing buffet party.

You may often feel that you are difficult to understand, but if you feel that all others are also unique and individualistic, you will be able to respect different personalities and develop a close group of friends.
Ideal work environment
You are suited to an environment where you can express yourself and show your sensitivity, and where your unique ideas and creativity are valued.
Workplaces where you are forced to perform monotonous clerical work or work that is fast-paced and driven are not suitable for you.

It is also important to have an environment that does not crush your individuality, and you will not last long in an organization that requires you to act the same way in a group.
I feel that a work environment where socializing outside of work is relatively rare and private life is valued is better.

Workplaces with a free atmosphere are better than those with rigid rules and regulations.
It may be motivating if you can adjust your own work style, such as flexible working hours or remote work.

The equipment that represents your nature is
MagicCoat
Close


Download your Totem !!
Have you read all of the results above?
If you read all of them, we can show you your totem image!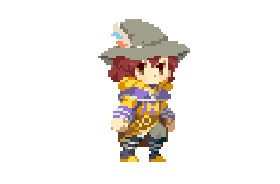 Download your Totem !!

Save your totem as a screenshot and turn it into a social networking icon!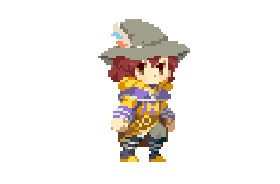 Save your totem as a screenshot and turn it into a social networking icon!